Building Africa's digital future
Liquid Intelligent Technologies is a business of Cassava Technologies, a pan-African technology group present in more than 20 countries, mainly in sub-Saharan Africa. Liquid has firmly established itself as the leading provider of pan-African digital infrastructure with an extensive fibre broadband network covering over 110,000 km.
Liquid Intelligent Technologies is also leveraging its digital network to provide Cloud and Cyber Security solutions through strategic partnerships with leading global players. Liquid Intelligent Technologies is a comprehensive technology solutions group that provides customised digital solutions to public and private sector enterprises and SMEs across the continent.
Through this combined offering, Liquid Intelligent Technologies is enhancing customers' experience on their digital journey.
Our vision and values
At the very core of our business is our belief that every individual on the continent has the right to be connected. We believe that the power of technology will create better and brighter lives for everyone.
We have big reach and strive for big impact
Our footprint spans the continent, and we serve a diverse group of nations and customers. We don't only do what we do for short-term profit, but to make a difference in our customers' lives.
We are all about service excellence
We exist to deliver a superior customer experience and that starts with a strong service mentality. We treat each business as if it were our own.
We have a bold and pioneering spirit
We go where none have gone before, providing the best solutions for our customers to succeed
We embrace change, because change moves technology forward
We are courageous enough to reinvent and grow. We are dynamic and responsive to the market.
Our history
A business of Cassava Technologies, Liquid Intelligent Technologies began life as the satellite and voice operator Econet Satellite Services, which was founded in 1997.
In 2009 we went on to launch our high-speed, cross-border fibre network linking Southern Africa to the rest of the world. And today we've grown to provide services to more than 50 global wholesale carriers operating in Eastern, Central and Southern Africa, Europe, North America and Asia Pacific, as well as the national and international enterprise market.
Operators and users alike are seeing the benefits of our reliable, cost-effective communications infrastructure. In 2021 we rebranded from Liquid Telecom to Liquid Intelligent Technologies, achieved the milestone of being the first African organisation in emerging markets to have over 110,000 km of fibre network on the continent.
In 2021 when Cassava Technologies was launched, it became Liquid's holding company. Most recently, Liquid acquired Telrad Group a technology organisation with operations in Israel, Europe and Latin America. This move was part of our overlaying strategy to build a global technology organisation born in the African continent.
2005 - 2007
Liquid Intelligent Technologies establishes operations in the UK, Mauritius and South Africa.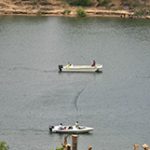 2012
Liquid Intelligent Technologies deploys cross-border fibre networks connecting South Africa and Zimbabwe, and Zambia and DRC.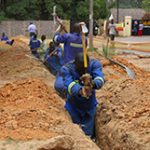 2013
Launched first Fibre-to-the-Home service in Zimbabwe.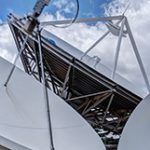 2014
Launch of satellite hub in South Africa. Launch of East Africa Data Centre in Kenya; the most advanced and largest data centre in East Africa.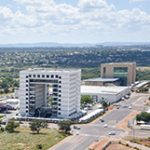 2016 - 2017
Established operations in Botswana. Acquired IRU in DRC to link the east coast of Africa to the west coast.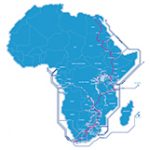 2018
Completion of Africa's first terrestrial fibre network stretching all the way from Cape Town, South Africa, to Cairo, Egypt.
2019
A new fibre link running 2,600km across DRC enables launch of the fastest direct land-based fibre link connecting East to West Africa.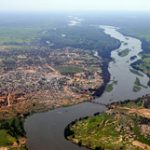 2019
First Fibre in Juba, South Sudan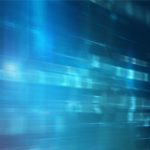 2019
Deployment of Azure Stack in Nairobi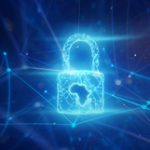 2020
Launched our Cyber Security Business Unit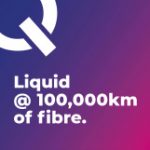 2021
Achieved milestone of 100,000kms of fibre network.
2008
Acquisition of Data Control Systems establishes Liquid Intelligent Technologies in Zimbabwe.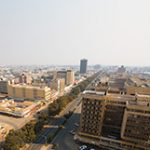 2011
Joint venture established with Copperbelt Energy Corporation (CEC) in Zambia.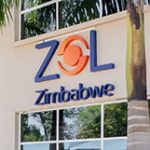 2012
Acquisition of Zimbabwe's leading ISP, Zimbabwe Online.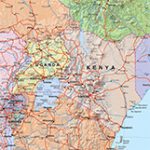 2013
Acquisition of Kenya Data Networks in Kenya, Rwandatel in Rwanda and Infocom in Uganda.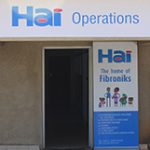 2015
Finalised the acquisition of Realtime Zambia, which today operates as Hai Zambia.
2017
Acquisition of Neotel enhances our network capabilities across South Africa. Acquisition of Raha in Tanzania and Zanlink in Zanzibar expands presence in East Africa.
2019
Acquisition of remaining 51% of Liquid Intelligent Technologies Zimbabwe.
2022
Liquid acquires Telrad a company with operations in Israel, Europe, Latin America and North America as part of our strategy to build a global technology company born in Africa.
2023
Liquid acquires Leading Cloud And Cyber Security Provider Cysiv MEA, formerly SecureMisr in Egypt, boosting its portfolio in Africa and The Middle East.